Educational Excellence

Academic, Career and Technological Opportunities
Bay City Independent School District (BISD)
Your Hometown School District with Big City Opportunities
BCISD believes in educating the whole child through a variety of academic, career and technological opportunities in a safe, disciplined and nurturing environment. Its goal is to prepare students to excel in our modern society. Covering 158 square miles within Matagorda County, BCISD serves pre-kindergarten through 12th grade in three elementary schools, two middle schools, one junior high school, and a state-of-the-art high school. BCISD is a 4A district serving an average of 4,000 students.
Academic excellence - high school advanced placement and dual credit courses, SAT and ACT prep classes; earn high school credits in junior high; 2nd through 12th grade honors/advanced/gifted and talented; AVID college prep program; and Bay City Scholars
State and national recognition in - academics, drama, career and technology, and speech
Beyond the classroom - career, technology, pharmaceutical, health science technology, agricultural science, vocational tech lab, mechanics, building trades, industrial arts, cosmetology, welding, drafting, technology systems, tutorials and alternative educational programs, bilingual/English as a Second Language, Matagorda County Educational Services for special needs
Extracurricular opportunities - UIL Competition, Key, Chess, Art and Spanish clubs, Dance, Cheer, Flag Corp, FFA, Athletics, Yearbook, Interact, HOSA, Speech, Drama, Student Council, FCA, Band, Choir, Crimestoppers, and DECA
Community in our schools - CARES, Mentors, PTO, and booster clubs
To expand your knowledge about BCISD visit www.bcblackcats.net. Use the link on the home page to visit the Texas Education Agency site for accountability reports.
To share your thoughts or learn more, call Superintendent Keith Brown at (979) 245-5766 or email keith.brown@bcblackcats.net
Van Vleck Independent School District (VVISD)
A TEA Recognized District
Home of Champions, the students and faculty strive for excellence in scholarship, honor, integrity, pride and sportsmanship. VVISD, through a solidified partnership with the community, innovatively challenges each student to achieve their maximum potential and success in a positive, safe and stimulating environment.
Located six miles east of Bay City, the district covers 657 square miles within Matagorda County serving Ashwood, Cedar Lake, Cedar Lane, Sargent, Sugar Valley, and Van Vleck. Campuses include Vleck Elementary, an Exemplary rated school; E. Rudd Intermediate, an Exemplary rated school; O.H. Herman Middle School, a Recognized school; and Van Vleck High School, a Recognized school.
Students have access to several opportunities for higher education experiences and cutting edge technology in core and elective areas. VVISD is a state ranked 2A school in many of its extracurricular areas including UIL academics, FFA, drama, athletics and band. VVISD has excellent parental involvement, partnerships with local businesses and industry, and has 100 percent graduation completion rate. VVISD is truly the place to be!
For more information, contact John R. OíBrien, Superintendent at (979) 323-5000 or e-mail jobrien@vvisd.org.
Wharton County Junior College (WCJC)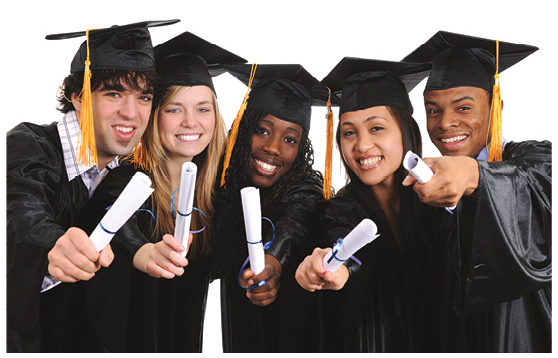 WCJC offers an extensive array of educational programs including Associate of Applied Science degrees, an Associate of Arts degree, an Associate of Arts in Teaching degree, certificate and certification programs, continuing education programs, and workforce development programs. WCJCís main campus is in Wharton, with additional campuses in Bay City, Richmond and Sugar Land.
Its Bay City campus, conveniently located at 4000 Avenue F, is housed in the Center for Energy Development. This campus plays a key role in serving industries in Matagorda County and surrounding areas by training students in process technology and nuclear power technology. WCJC offers a two-year Associate of Applied Science degree in both disciplines, as well as an enhanced skills certificate in nuclear power technology. Industrial labs with state-of-the-art equipment enable students to train on the same equipment used at area plants.
Students at the Bay City campus can take core and transfer courses in math, science, English, history and other disciplines. Two interactive labs link students with other WCJC campuses and instructors to further expand course offerings.
With affordable tuition and smaller classes, students embarking on a postsecondary education can ìStart Smartî at WCJC and experience significant cost savings over four-year public universities. Yearly tuition and fees are roughly 25 percent of those at four-year universities in Texas. High school students can take advantage of these savings by enrolling in dual credit courses to simultaneously earn both high school and college credits, thereby reducing the time required to complete a college degree.
For more information, visit wcjc.edu.